Paludi-PRIMA
Putting Paludiculture into Practice: Integration – Management – Cultivation
Background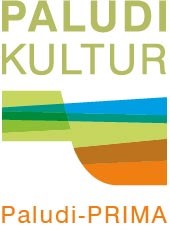 In Germany, drained peatlands are responsible for 37% of greenhouse gas emissions from agriculture, although they represent only 7% of agricultural land. In addition to emissions, conventional farming leads to soil degradation, subsidence and rising drainage costs. To prevent long-term abandonment and complete loss of productive agricultural land, alternative forms of cultivation are being developed for fen soils at water levels close to the surface: Paludiculture. The joint project Paludi-PRIMA investigates Reed and Cattail as native plant species that are adapted to water-saturated soils, enable peat conservation and have a high value creation potential based on the material use of the biomass.
Project goals
Paludi-PRIMA intends to contribute to putting paludiculture into practice on degraded fen sites. To this end, the project tasks cover a broad spectrum, ranging from basic scientific research to a field trial on approx. 8 hectares and to the elaboration of recommendations for farmers, authorities and politicians. The following questions will be addressed:
Which species or genotypes of Cattail (Typha angustifolia, Typha latifolia) and Reed (Phragmites australis) are suitable for different site conditions and utilisation lines?
What influence does site selection and management (water level, nutrient availability and harvest regime) have on productivity and biomass quality?
What are the costs of switching to paludiculture (site preparation, planting, management, harvesting, drying and storage)?
How can the economic viability of paludicultures be assessed in dependence of biomass quality and utilisation options
How can paludiculture be integrated into agricultural policy, approval (water and nature conservation law) and planning processes?
Work packages
WP 1: Project Coordination, Knowledge Transfer, Transferability
WP 2: Genotyping of Reed
WP 4: Management
WP 5: Biomass Quality
WP 6: Economics of Paludiculture
Consortium
Working Group Peatland Studies and Palaeoecology, University of Greifswald, Institute of Botany and Landscape Ecology (WP 1/3/5)
Working Group General and Special Botany, University of Greifswald, Institute of Botany and Landscape Ecology (WP 2)
Working Group Experimental Plant Ecology, University of Greifswald, Institute of Botany and Landscape Ecology (WP 4)
Working Group Landscape Economics, University of Greifswald, Institute of Botany and Landscape Ecology (WP 6)
Institute of Plant Production and business management, State Research Institute for Agriculture and Fisheries Mecklenburg-Western Pomerania (WP 1/6)
Media
Paludi-PRIMA participated at the International Paludiculture Conference RRR2021 (09.-11.03.2021). All presentations are available online, sorted by author: Haldan, Köhn, Kuprina, Rudyk, Vogel, Wichmann
The RRR2021 Excursion to the Paludi-PRIMA pilot site also available on Youtube:
Please note: As soon as you start the video, information is sent to Youtube/Google. Further information is available here: Google Privacy.